WHAT'S PLANET OAT
For us, it's the place where the whole world revolves around oats. Because they're mighty-good little grains that pack a lot of punch and taste delicious.
To celebrate their awesomeness, we bring you rich, creamy, Planet Oat Oatmilk. Our oatmilk is free from dairy, peanuts, soy and gluten.
Bring us your glasses, cereal bowls, coffee, and smoothies, and let us show you what Planet Oat Oatmilk can do for you!
PLANET OAT OATMILK
IS FREE FROM*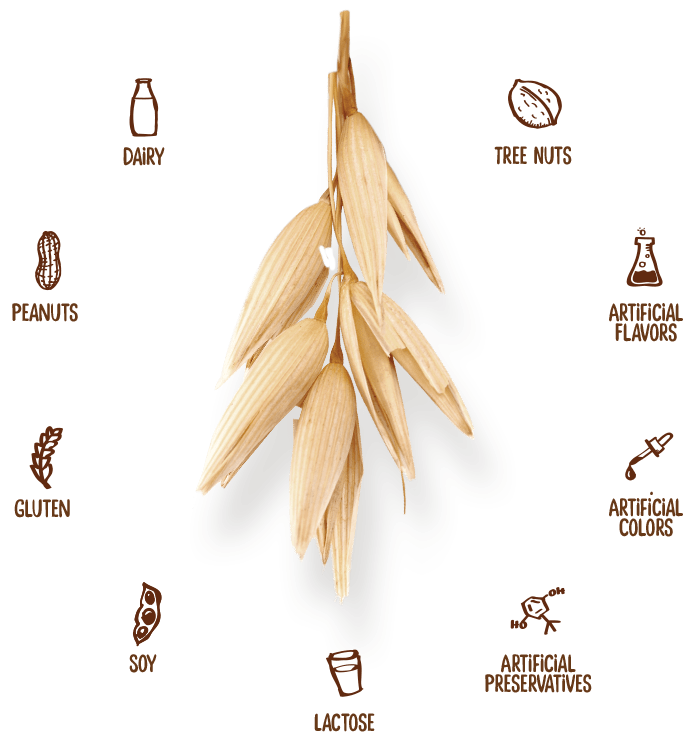 *Applies to Planet Oat Refrigerated Oatmilk. Please visit the FAQ page for "free from" information for other Planet Oat product lines.